This network is a forum for land condition professionals in the early stages of their career (~first 10 years) designed to provide support, professional development and an opportunity for members to develop key skills.
For the first time the IES and The Society for Remediation Practitioners in the UK (RemSoc) have joined forces to bring you a unique online afternoon event for land condition Early Career Professionals. This event will provide you with top tips when working on remediation projects and introduce the SiLC Affiliate Scheme designed to assist graduates, as well as more experienced individuals, to work towards full membership of a professional body and chartered status with the aim to then progress towards SiLC/SQP registration.
When considering the topic of remediation, there is a huge amount of information that can be covered. The RemSoc Steering Committee have therefore pooled their combined years of insight and experience in the remediation and brownfield industry to provide a series of themes around the 10 most important tips for Early Career Professionals when they're considering remediation. The talk will finish with a high level overview of the RemSoc Practitioners Framework for Remediation, which was developed to assist remediation practitioners in the planning and execution of remediation projects.
---
About our speakers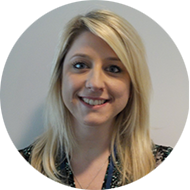 Sarah Poulton is a Principal Consultant working for WSP UK Limited, with 8 years' experience in the remediation and environmental consultancy industry. She's currently a Project Manager, working on a variety of contaminated land and groundwater project across the UK. She also has a strong technical focus, with a particular interest in Controlled Waters Risk Assessments. She is a full member of the IES and recently achieved became a Chartered Environmentalist (CEnv). Sarah is currently a member of the steering committee for RemSoc (The Society for Remediation Practitioners in the UK), and leads the Early Career Professionals subgroup.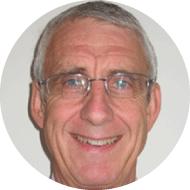 Roger Clark is a Chartered Civil Engineer, SQP and SiLC with 50 years of experience who currently acts as an independent consultant providing geo-environmental and geotechnical services. He represents the AGS on the SiLC PTP and is Chair of the SiLC Board. Roger is a SiLC Assessor and also assists with the preparation of questions for the SiLC exam. He was previously the Director of CL Associates, consultants in Contaminated Land, Environmental Management, Geotechnical Engineering, and Waste Management which became the Geo-environmental Consulting Division of ESG, now SOCOTEC.
Schedule
14:30 - Online registration and welcome
14:40 - Sarah Poulton, Principal Consultant at WSP UK Limited - Top 10 Tips for Remediation for Early Career Professionals
15:00 - Q&A session
15:10 - Presentations from Early Career Professionals:
Gabriele Giorgio Ceriani, Environmental Engineer at In-Situ Remediation Services - Multidisciplinary Development – Environmental Site Characterization and Remediation

Nadia Mustafa, Graduate Environmental Consultant - An ECP's Guide to Learning and Understanding NAPL on Site
15:40 - Q&A session
15:50 - Break
16:00 - Roger Clark, Chair of the SiLC Board - Introduction to the SiLC Affiliate Scheme
16:20 - Q&A session
16:30 - Plenary and event close
Tickets
Attendance at this event is free for all IES Associate and Full members and RemSoc members in the early stages of their career (first 10 years). Non-members are welcome to attend this event for a small fee of £25. Please complete the registration page, non-members will be contacted once registered to organise payment.