12 questions with Trevor Curson of Buro Happold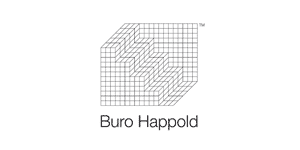 Trevor Curson is both director and head of the environment group at Buro Happold. Leading a team of environmental scientists and engineers, he has worked on numerous environmental impact assessments for a wide range of development proposals. His career as an environmental professional spans over 30 years, working for both consultancies and local government.
Could you describe what your company does in a few sentences?
At Buro Happold we provide elegant solutions to the world's most complex problems. Our firm offers a diverse skillset made up of innovators, problem solvers, economists, designers and consultants, each of whom holds their own unique view of the world, a love of solving problems and turning visions into reality.
What are the greatest challenges you are facing within your industry right now?
Urbanisation, population growth, resource scarcity and poor air quality are immediate problems which urgently need to be solved. Buro Happold through our diverse skillset strive to solve these problems on a daily basis through our projects.
Which characteristics set your company apart from others that you feel have been key to your success?
We pride ourselves on embracing the difficult; our multi skilled teams tackle complex issues head on using holistic approaches to achieve progress in the built environment that benefit everyone. We value our people's talent, supporting and empowering them to realise their potential.
What is next for Buro Happold over the next 5 years?
Over the next five years we will continue to build on our impressive portfolio, to grow the business globally, building on our year on year success. We work closely with some of the most celebrated experts of our time: architects, economists, academics, visionaries, to define, develop and deliver strategic, people focused outcomes. These strong relationships provide us with greater insight and perspective to the engineering solutions we employ to build essential bridges between science and society's needs to create real communities for a brighter future.
What opportunities do you have for graduates at your company?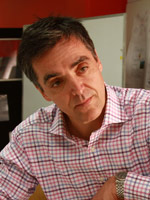 We have an excellent training programme accredited by the ICE and can support graduates towards achieving chartership with IStructE, CIBSE and IET. The programmes have been designed to make sure that they are easier for our people working through them to digest, are tailored to their aspirations and involve everything from design workshops to external courses in leadership and management.
It's not simply a question of coming to work. Graduates will be encouraged to explore disciplines other than their own, gaining a holistic understanding of the benefits of multi-disciplinary design consultancy. And with 27 offices across the globe, they will have every opportunity to work on some of the world's most exciting projects, both in the UK and overseas.
What qualities do you look for in the people that you hire?
In the construction world we design and make our built environment – the very fabric of our civilisation. There is room for an immensely diverse range of talents and what we tackle demands people with many different specialist skills; thinkers, doers, analysts, generalists....equipped to deal with all aspects of the built environment.
We look for people who can deal with this diversity and complexity and turn it to advantage. People who have genuine comprehension - that understand aspects of science and technology with confidence to develop new ideas and interpretations. We look for people who can create new ideas and innovate on the basis of this comprehension, joining together the knowledge of others to take things far further than they could alone.
What is it that you like the most about your job?
Variety. Great people and great projects.
Who in your business landscape who do you admire the most at the moment and why?
I enjoy reading about sustainable city planning, and as a long term resident of London I am very keen to understand how it can continue to improve. There are many people offering thought provoking comment in this space.
What was the most important thing you learnt (in or out of class) whilst at school or university?
I spent my sandwich year working monitoring lead levels in and around a smelting and refining works, and learnt lots about the connection between worker protection, control systems and environmental pollution. This is still very relevant in some of our Middle Eastern projects at the moment.
What's the best piece of career advice you have ever received?
You stop getting the calls when you get to 50! I changed jobs at 47.
Can you tell me one career high point and one career low?
Career high was possibly the opening of the Arsenal's Emirates Stadium. I worked as environmental advisor to the main contractor, Sir Robert McAlpine, from day one of demolition through to formal handover. As a consultant there are low points in failing to win projects you really think you could have done well.
What advice would you give to someone who dreams of having a career like yours?
One of the skills of a consultant is to remember that it's the client's project not yours, and we simply work with them on it for the period of the commission. But you can use your science to push the project in the right environmental and sustainability direction.