12 Questions with James Montgomery of Mott MacDonald
​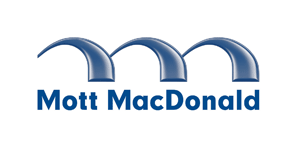 James Montgomery is the Director of Environmental Management Services for Mott MacDonald. He has a strong background in water resources management having worked at the start of his career in Oman, India, Cameroon and the UK as a hydrogeologist inputting technical advise to studies and infrastructure development. He also specialises in environmental law, risk assessment, ecology and institutional strengthening with his division at Mott Macdonald covering an impressive range of environmental technical services.
Can you briefly describe what your company does in three senetences?
We are a multi-disciplinary consultancy that works globally – put most simply, we use our ingenuity to deliver lasting value to all. We have exceptionally strong engineering capability in infrastructure (transport, energy, water, buildings) and world class experience in international development, health, education and environmental consultancy. Our environmental teams work on a wide variety of projects, ensuring that the environment is always considered in decision making.
Tell me some of the greatest challenges you find yourself facing within your sector currently?
Though the press reports signs of recovery in the UK economy, we see that the growth is still sluggish so we have been focussing on opportunities for growth in the environment sector overseas.
We have always been known for and pride ourselves in the quality of our staff, who are able to deliver best-in-class service to our customers, whilst at the same time being part of a team that creates a rewarding and stimulating experience for all involved. Attracting and retaining such talented staff, who are flexible in their approach as well as in the locations and the fields in which they work, is a very important and ongoing task for us, but well worth the challenge.
What characteristics have set your company apart from others that have been the key to your success?
Mott MacDonald is an employee-owned company, which really does drive a different culture in the day-to-day running and strategic direction of the company. There is a tremendous feeling of working as part of a single team and delivering excellent projects for our customers. I believe that our environmental teams gain enormously from working in close collaboration with colleagues from a very wide range of backgrounds (e.g. engineering design, programme management, health and education). This sheer diversity of skills allows us to provide our customers with integrated and holistic support that is hard for specialist environmental companies to do.
What is next for Mott Macdonald in the next 5 years?
We have significant ambition to grow oin all regions of the world. In the environment sector, we have specific growth plans for Africa and Europe, particularly recognising the challenges that population growth and climate change present for us.
What opportunities do you have for graduates at your company?
The company is always on the lookout for good graduates; these vacancies are always listed on our company website. We would recommend interested graduates to register on our website so that they can be notified of vacancies as they arise.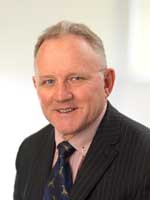 Which qualities do you find yourself looking for in people that you hire?
We want people who are articulate and passionate about their subject area, who have an enquiring mind and are willing to take on challenges. Our staff need to be confident, self-aware and proactive in how they go about their day-to-day work. A willingness to work in difficult places is always a bonus we do work in some of the less secure countries around the world.
What is it that you like the most about your job?
The sheer variety of what I get involved in has always amazed me. My job is not one where I can precisely predict what I will be doing next month, and it is this variation of future challenges that I enjoy. I'm also invariably inspired by the people I work with - I'm very fortunate to work with colleagues whose professionalism always instills a real sense of pride in what we do.
Who in your business landscape who do you admire the most at the moment and why?
Actually, there are many and the list partially depends on what I have read most recently. I think that George Monbiot currently has some great ideas about re-wilding the UK's countryside, although I recognise his ideas will not be accepted by everyone as he presents some challenging and thought-provoking arguments in his book Feral.
What was the most important thing you learnt (in or out of class) whilst at school or university?
This is quite difficult to answer as school was a lifetime ago, and university not that more recent. I think it would probably be "always read the question and think carefully about your answer – does it make sense to yourself". Linked to this would be "never be afraid of asking what appear to be an obvious question – chances are everyone else is wondering the same thing but has not got the nerve to ask".
What was the best piece of career advice you ever received?
Specialise in a subject that really interests you and get real hands on practical experience whenever you can and welcome the challenges of learning new topic areas linked to your original core disciplines (even if sometimes only very vaguely linked!). Practical field experience is vital, you will understand your subject so much better than sitting behind a computer and reading about it. And, finally, learn to write clearly and concisely.
Can you tell me one high point and one low point of your career so far?
My one high point is difficult to pick – but if pushed I would say the project I led in Uganda in 1998-2000 where I was leading a project re-establishing a water resources management department in the Government with a great team of local government staff. And linked to this project my low point would be when I heard my colleague who I worked most closely with in the Ugandan government was killed in a car crash a few months after our project ended. Even now it still affects me.
What advice would you give to someone who dreams of having a career like yours?
Be willing to move around and try different areas of your specialist discipline when you can. I have travelled to places that I never thought you would want to go to and I have always learned new things about myself, my core technical disciplines and the cultures I work within. I highly recommend taking a positive attitude to career development when you are starting out. Do not let the potential short term hardships get in the way of gaining longer term advantages. If I had taken this approach to my career I would probably never have gone overseas and gained the incredible work experiences I have had.